Hiring Book Publicists: Facts and Misconceptions
"Should I hire a book publicist?" is a question many authors and publishers ask themselves as they are planning the launch of a book. It's a crucial decision in the process of deciding how to market your book and one that can have significant ramifications in the short and long-term. One of the considerations many people grapple with is that there is no guarantee of results. But on the flip side, books that receive no publicity nor promotional support risk invisibility that can doom them to oblivion.
Despite the widely accepted view that books need to be promoted to succeed, some authors remain skeptical. Sometimes, they'll say that publicists talk a good game but then will let them down. Others believe we are mostly talk– and correspondingly weak on results. Indeed, there may be companies and people out there like this, but excellent book publicists like those at Smith Publicity are constantly thinking of ways to elevate your book – they truly care. The media works 24/7, and book PR people do too.
Will Self-Promoting My Book on the Internet be Enough?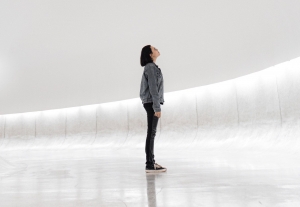 There can be opportunities to self-promote online for authors who have the time, personality, and chutzpah. But much of the most widely read (and highly regarded) content on the internet begins with traditional media – TV, newspapers, magazines, radio. While author-run social media, blogging, and other online tactics are valuable, they aren't a substitute for media coverage as they seldom confer the stature gained from a TV interview or article on a newspaper's website. Book publicists are worth it because we are your connection to media coverage.
One of the most significant reasons authors find hiring a book publicist has value is because it is challenging to get the media's attention. The opportunities for good coverage are limited, and the competition is intense. Publicity experts are in the trenches every day and, as a result, have a keen understanding of what works and what doesn't. We also have longtime contacts at countless media outlets with whom we've formed meaningful, trusted relationships over the years. Simply put, we help new books and authors stand out in a crowded marketplace and do everything possible to earn them good coverage and attention!
Why Don't Book Publicists Guarantee Results?
When you hire a literary publicist, you're engaging a professional services firm. Book PR agencies act as matchmakers between you and the media, but cannot guarantee specific coverage. It is quite similar to the work of other professionals. For example, lawyers don't guarantee clients they will win cases. Financial advisors do not guarantee specific returns on investments. Management consulting firms do not guarantee companies a profit. Therefore, book publicists should be judged in the same way as other professionals are evaluated.
When considering whether hiring a book PR firm is worth it, there are multiple factors to consider. One of the most relevant is testimonials from current and past clients. Many of our past clients are eager to tell their stories in hopes of helping others in the future. Asking around among people in the publishing industry also is helpful if you have those contacts. Many have had experiences with several companies and can give candid opinions about each one. Other times the firms themselves provide case studies demonstrating the value of their work.
What is the ROI for a Book Publicity Campaign?
Sometimes we get questions about the Return On Investment (ROI) of hiring a book publicist, and the short answer is: it depends. The reason it depends is because each author's individual goals are different. For example, some authors want to sell books and turn writing novels into a career while others wish to promote themselves and their businesses, with less of an emphasis on book sales (the ROI might come from new business generated as a result of publicity instead!). Also, there can be a long-term return on investment if a publicity campaign builds an author's profile and creates a platform to write multiple books, some selling more than others.
For authors and publishers focused on book sales, and needing a positive ROI from a book publicity campaign, be up front as you interview publicists. Be clear about what you expect to happen and how you measure ROI. It allows book PR firms to give you a candid assessment based on your book, the marketplace, and their previous experience. The most reputable literary publicity firms will provide insight and help you manage expectations before deciding whether to hire them. They also will spell out what they will do, how they will do it, and the types of results they can predict.
Should I Hire a Book Publicist or Do It Myself?
Professional book publicists like ours agree that every book needs a marketing program to succeed. There are too many books launched every week to expect results of any kind without a concerted effort to reach target readers. The concept of discoverability is crucial to book sales. It entails getting the book mentioned in places where people interested in reading it (target audiences) are present. Without that sort of book promotion, even excellent, truly worthy titles can remain invisible.
The three possible models for a book publicity and marketing campaign are:
Self-promotion: Handled personally by the author. Success requires a good plan, consistency, and a comfort level with self-promoting (not everyone can do it). When done well, mostly online, it's possible to spread the word about a book – especially within a personal network.
Hire a publicist: Find a book PR firm that is a good match for you and well known for its successes. Look for companies like ours with excellent testimonials from past clients and one that can demonstrate a record of success in the short and long-term.
Hybrid promotion: A mix of do-it-yourself online promotion by the author with support from a professional book marketing agency. If the partnership is successful, each can be responsible for specific elements that together make a book publicity campaign. We often say the most successful book marketing campaigns are those that are collaborative!
Whichever route an author or publisher selects, it's vitally important to start planning your marketing before the book is finished. Even deciding whether you should hire a book publicist is best done in advance. A book can be outstandingly written about a relevant topic, but without marketing of some type, chances are it won't break through and be discovered by readers. If you're asking yourself the question "should I hire a book publicist?" don't be scared away by the uncertainties. Experienced marketers can make a meaningful contribution to the success of your book.
The post Should I Hire a Book Publicist? — Or do it myself? appeared first on Smith Publicity.